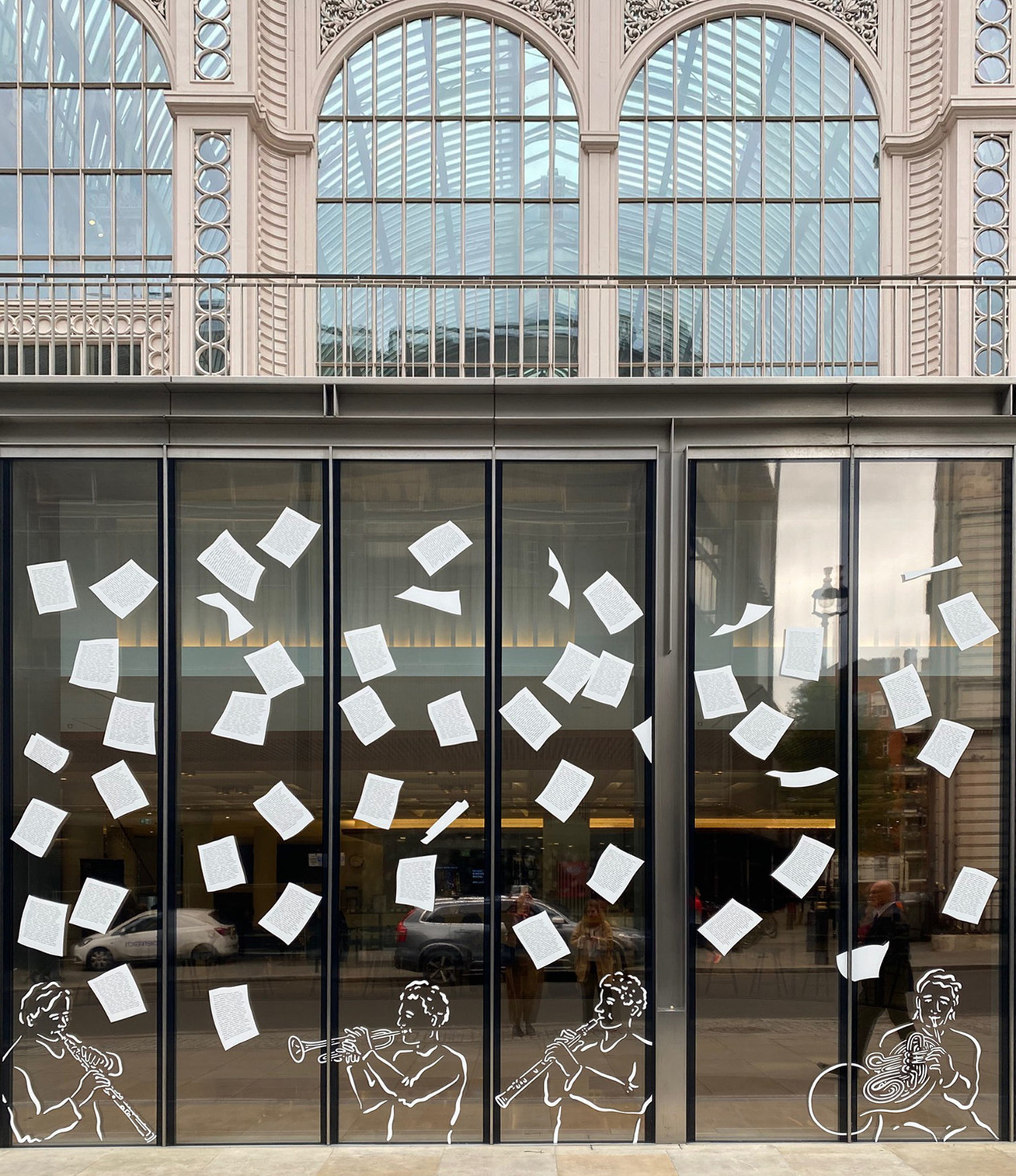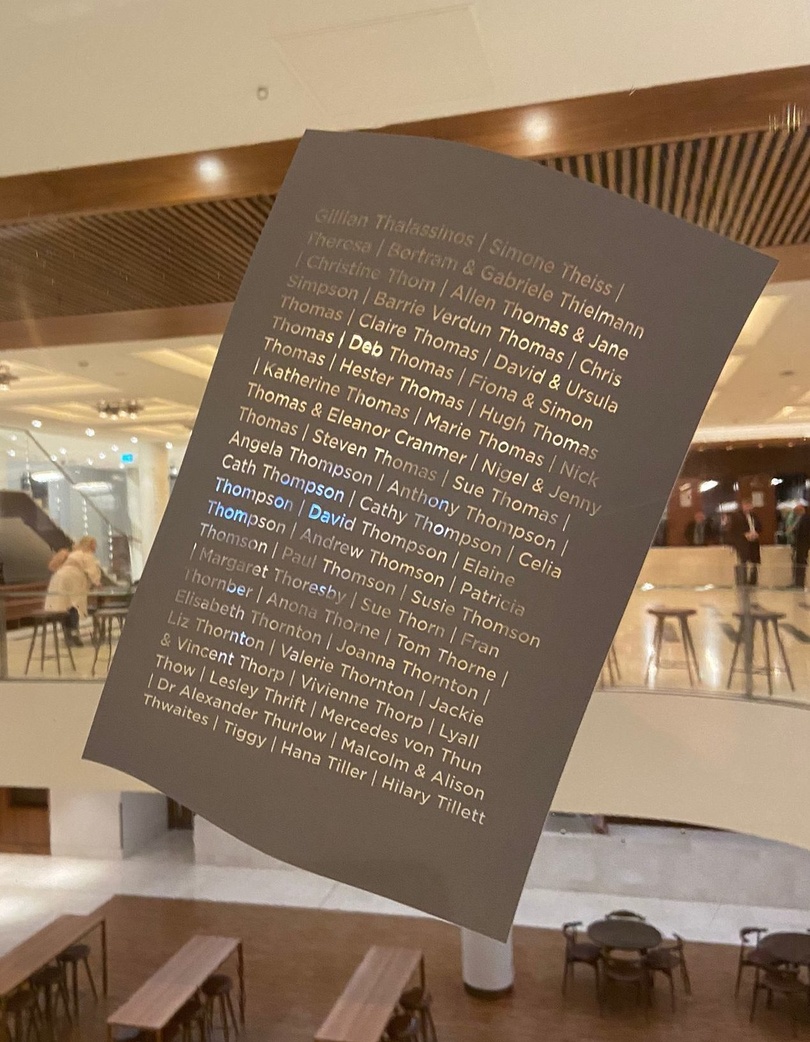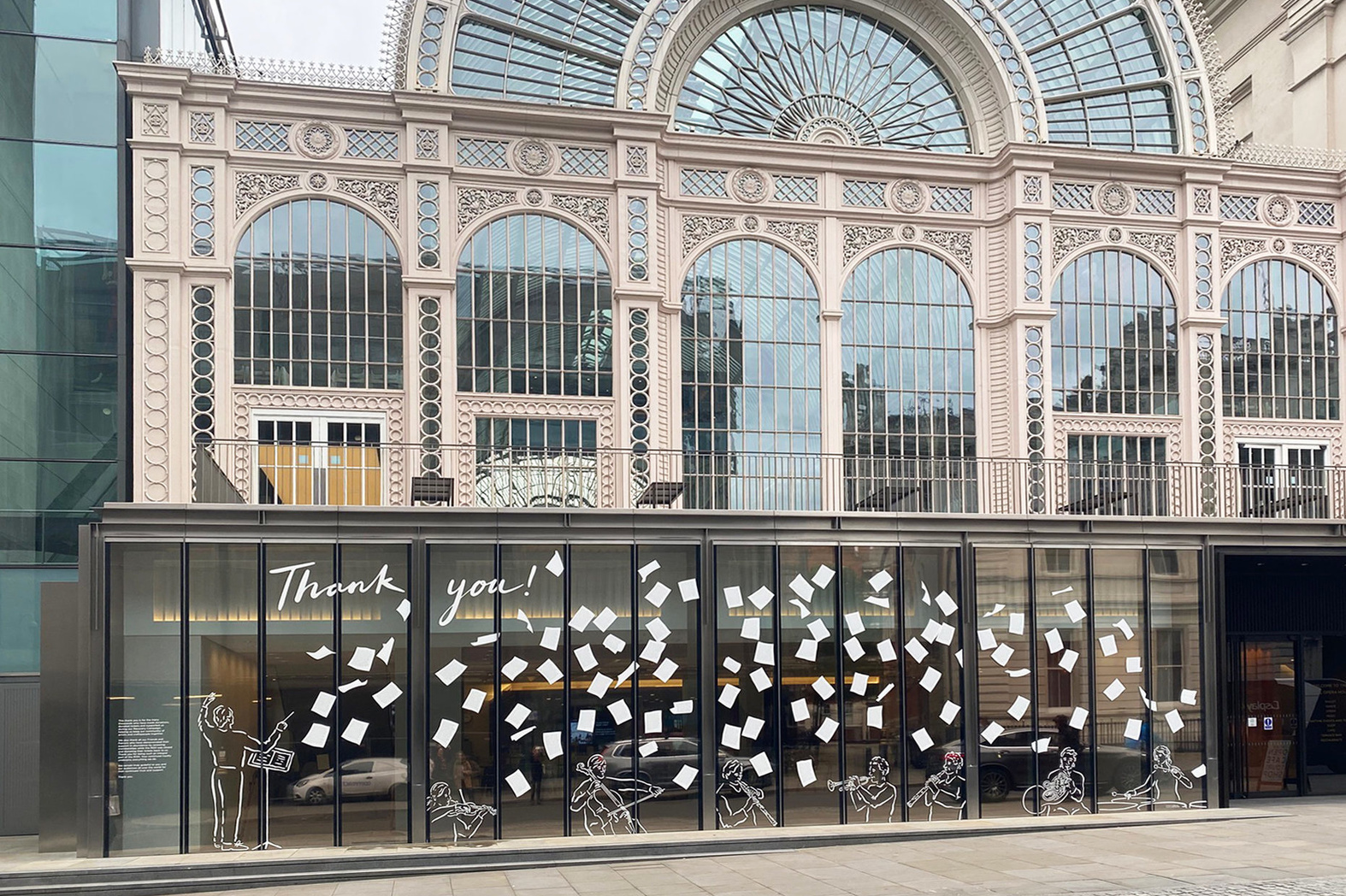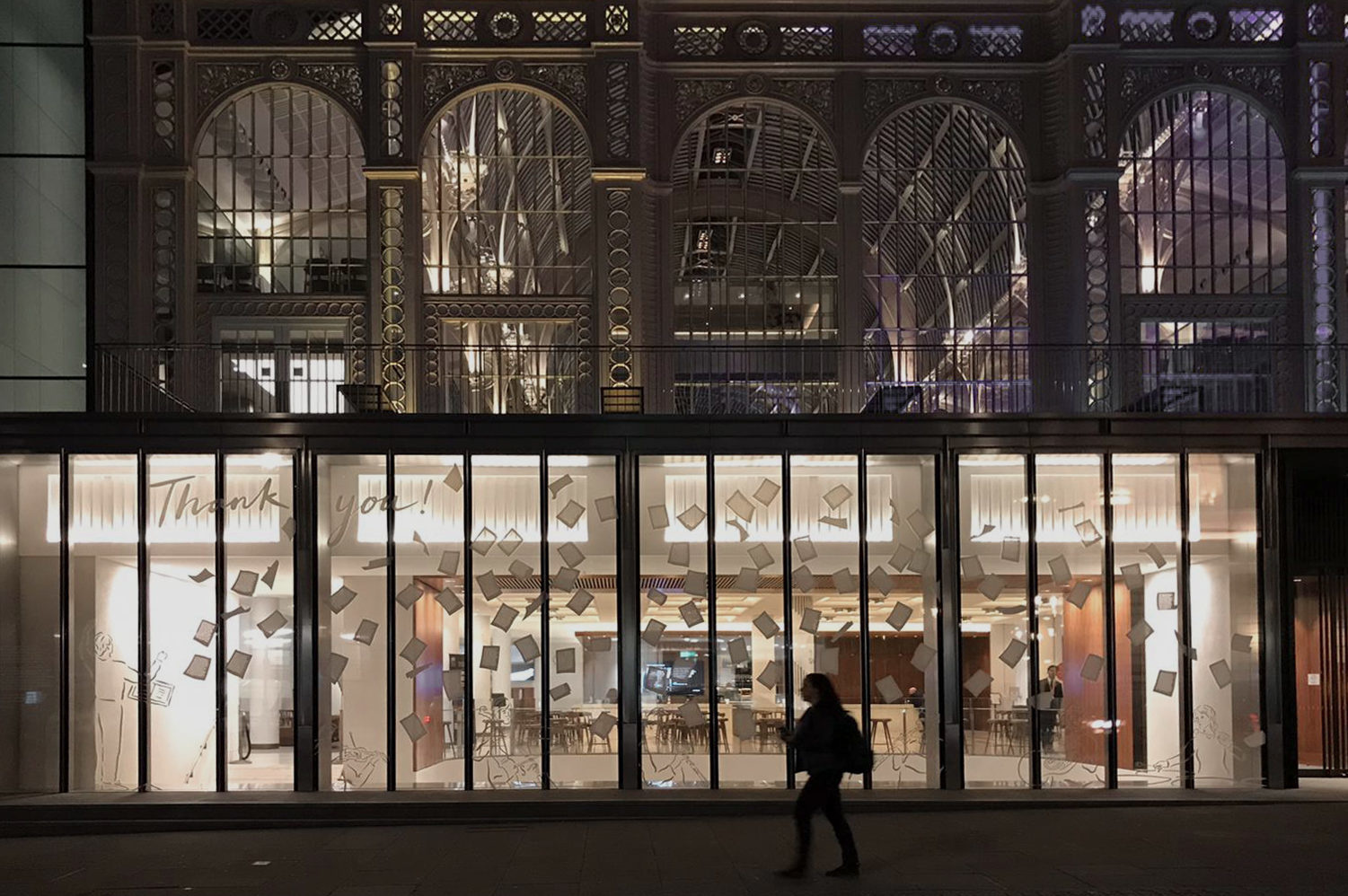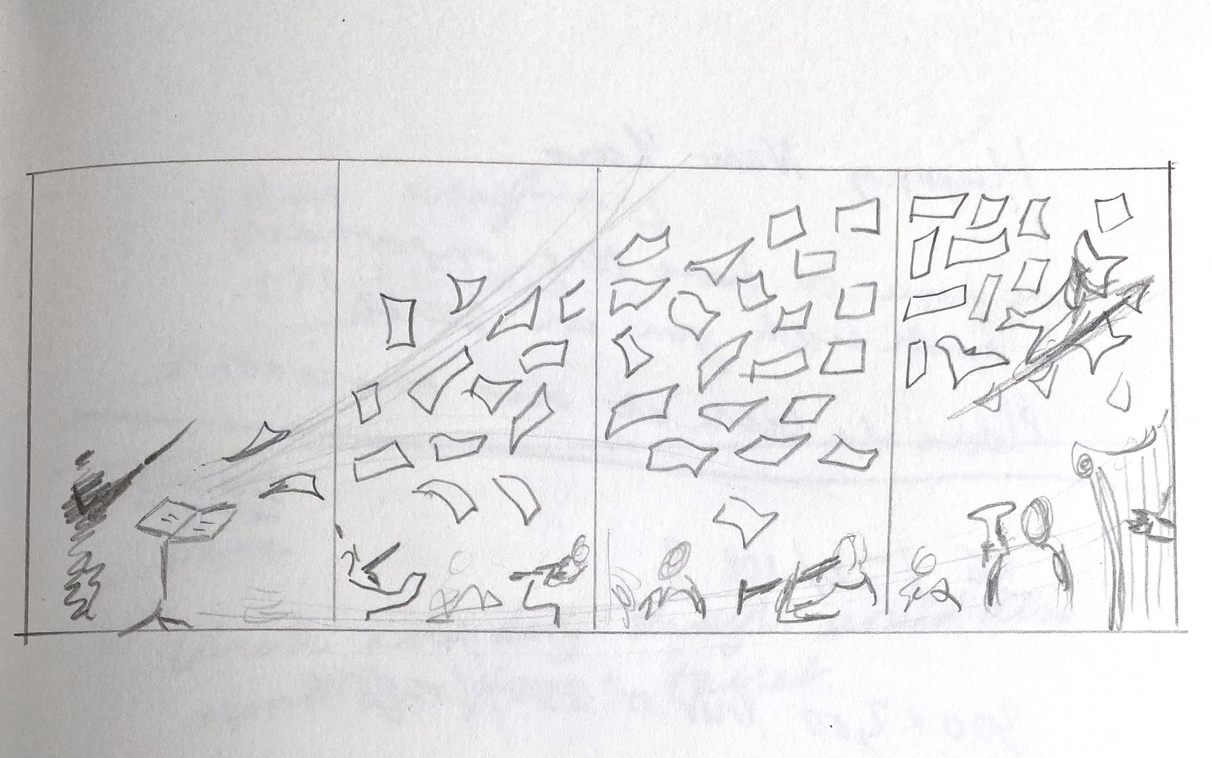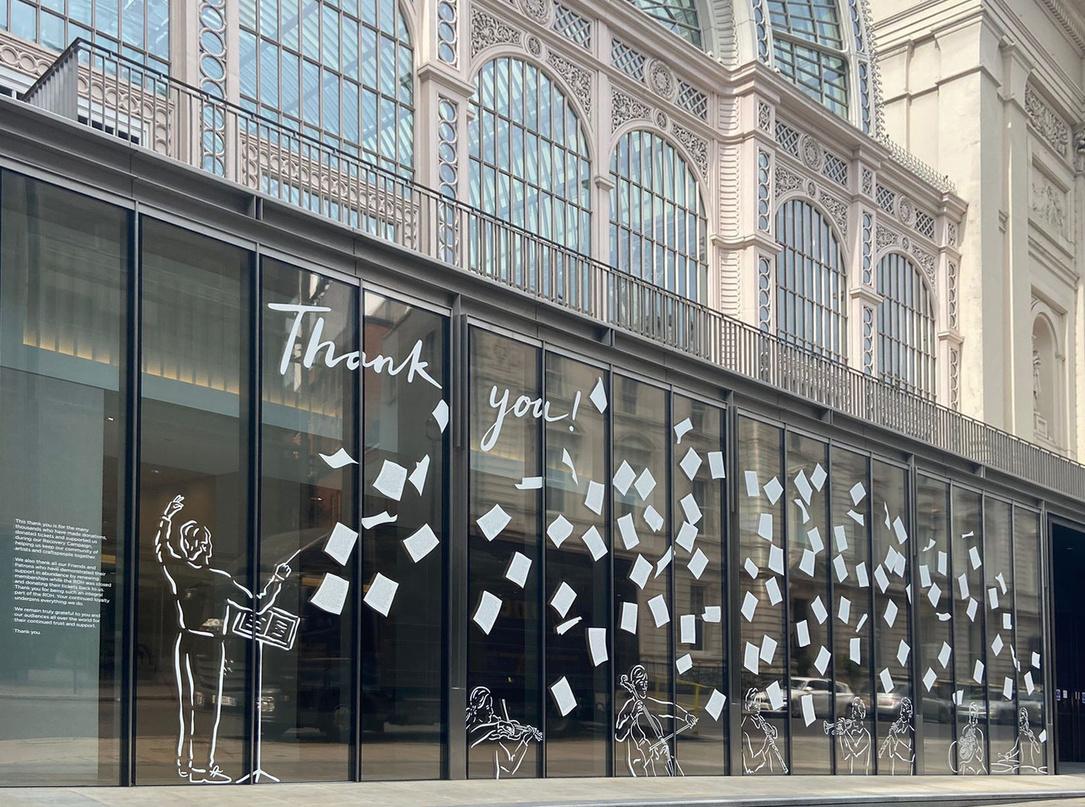 The Royal Opera House commissioned a front-of-house installation on the Bow Street facade to thank donors for their overwhelming support during the challenging period of closures during the recent pandemic. Studio Eger won the tender with a simple, eye-catching concept to honour the huge amount of support.
The design evokes a sense of joy and celebration, in line with performances returning and audiences filling theatres once again. A conductor releases their sheet music with a gust of energy into the air over the heads of the orchestra. Each sheet of music features the names of hundreds of donors, incorporating them into the scene — each name essential to the continued success of the Opera House.
Illustration by Elliot Beaumont.