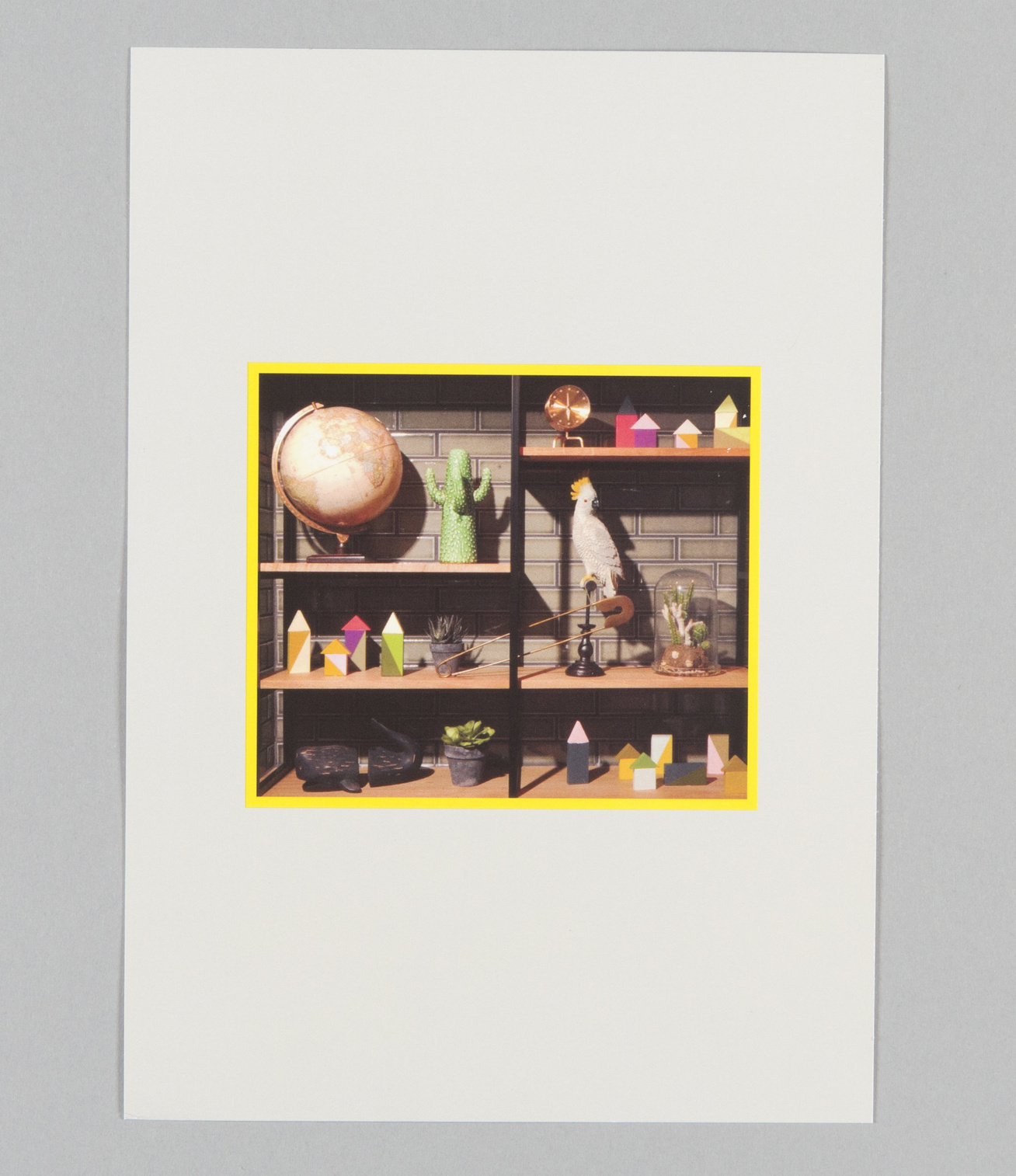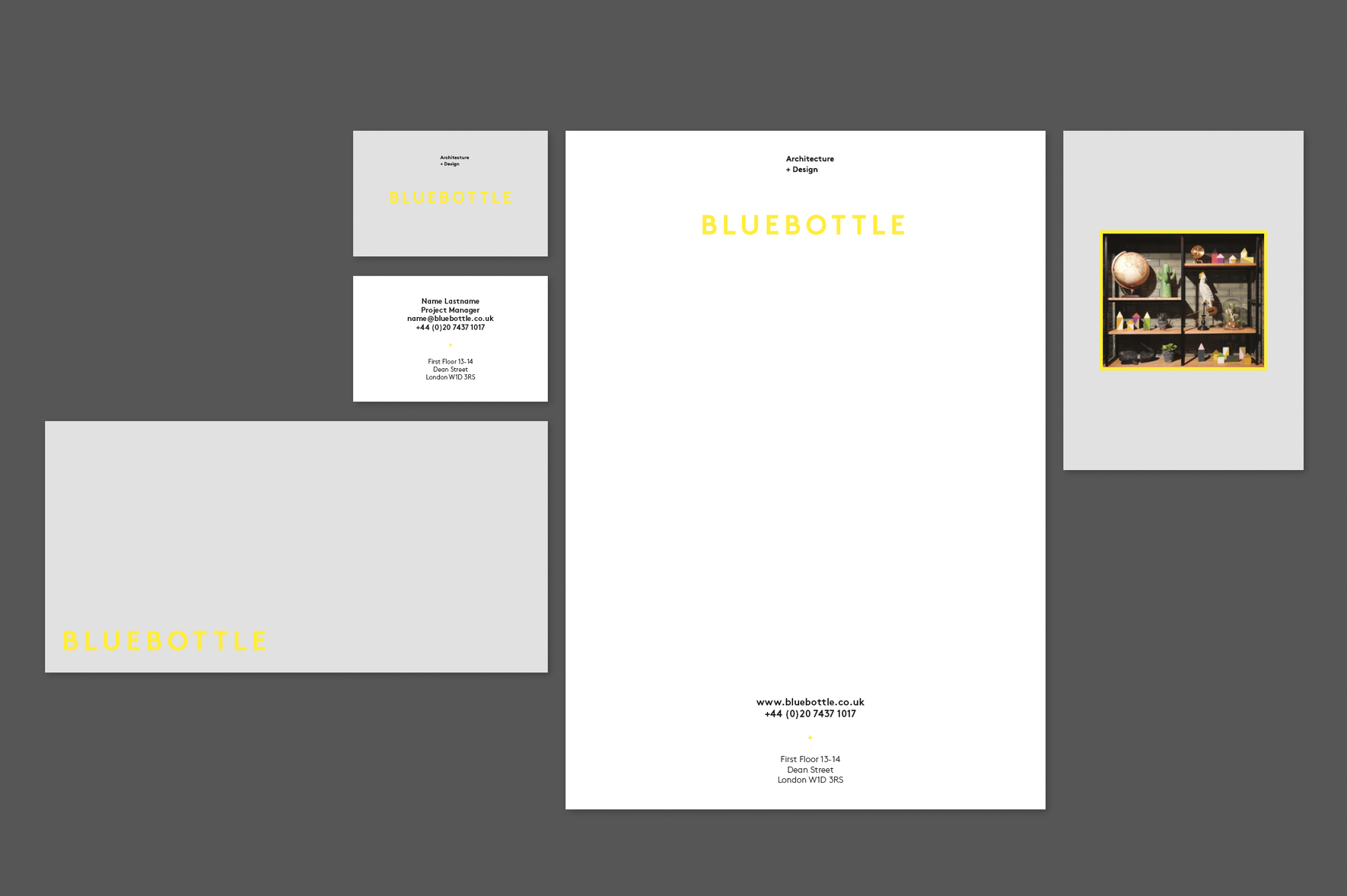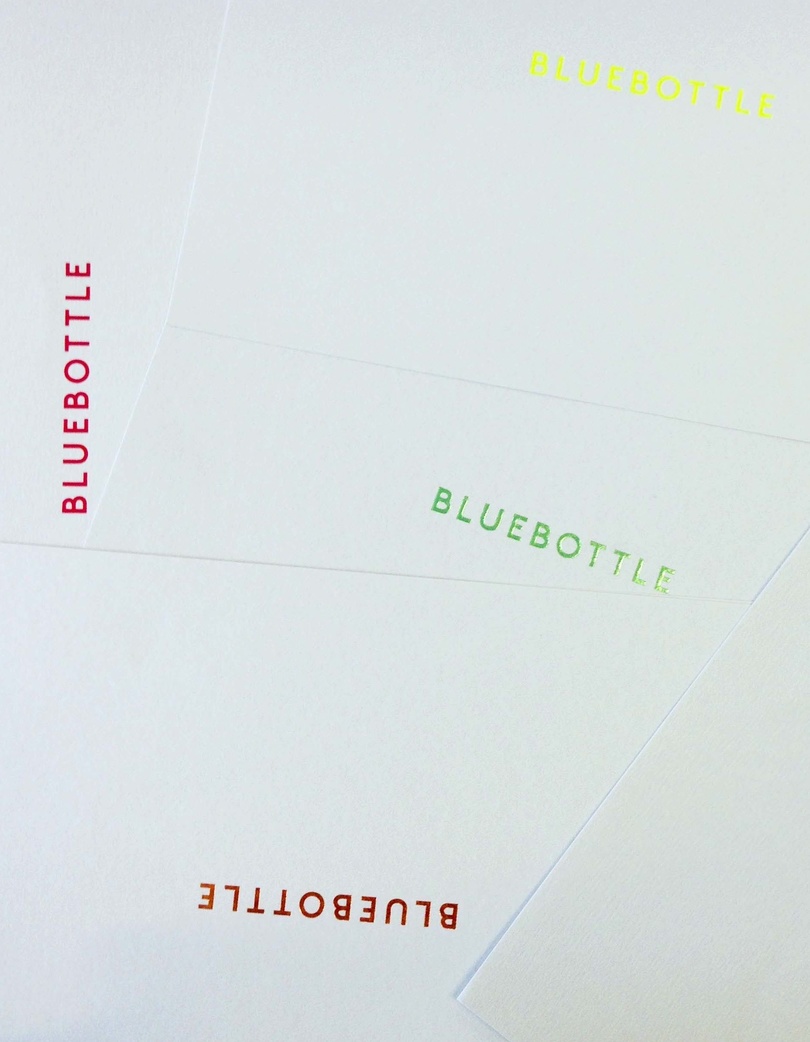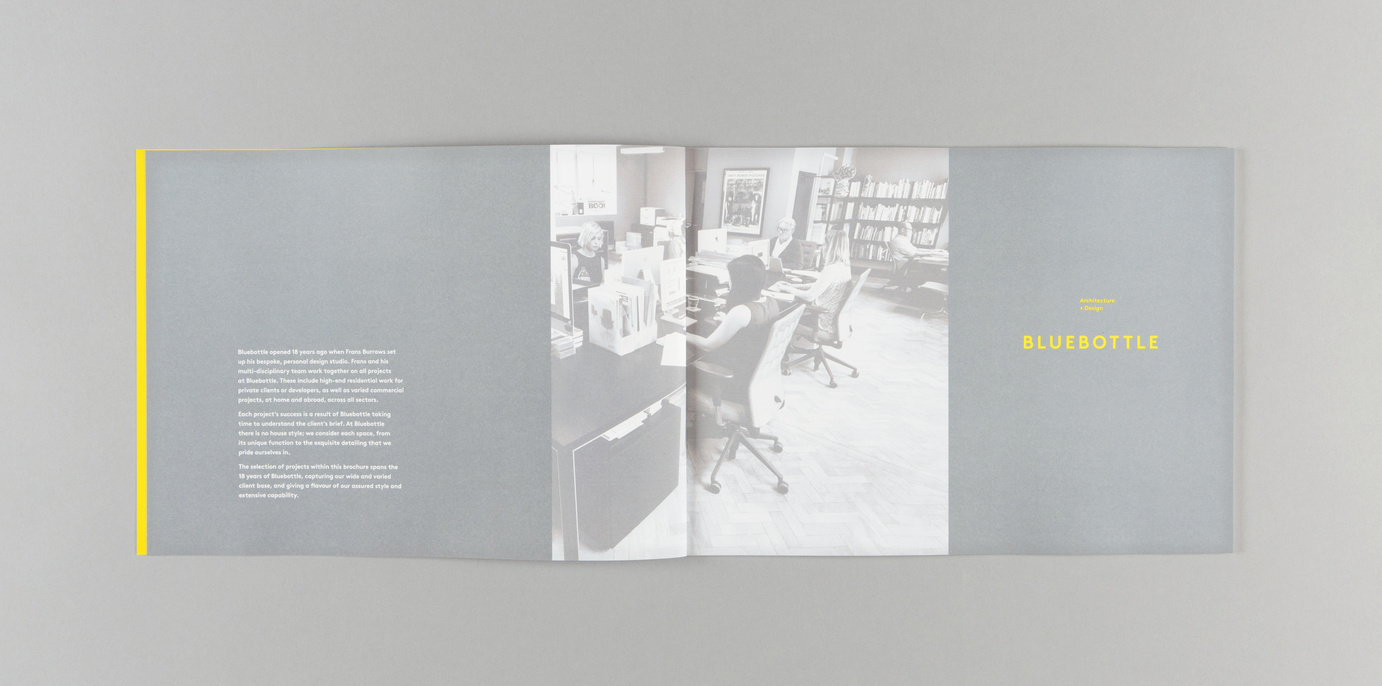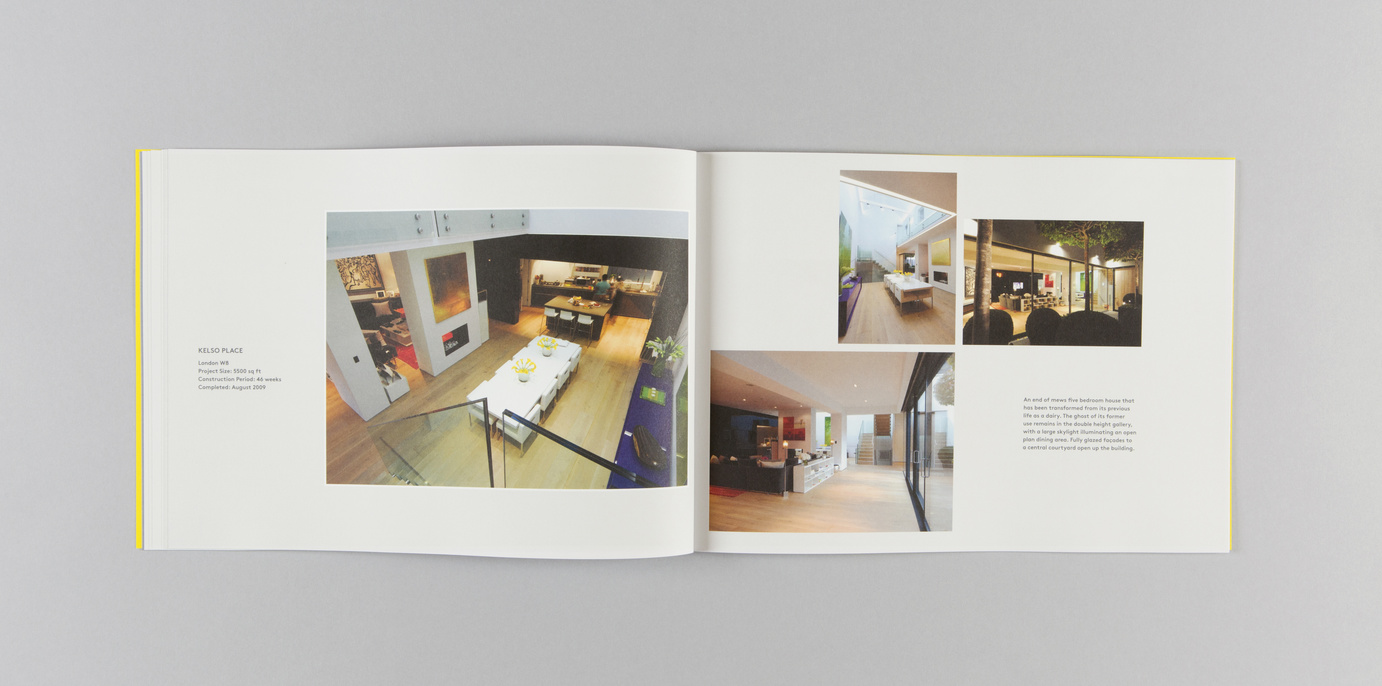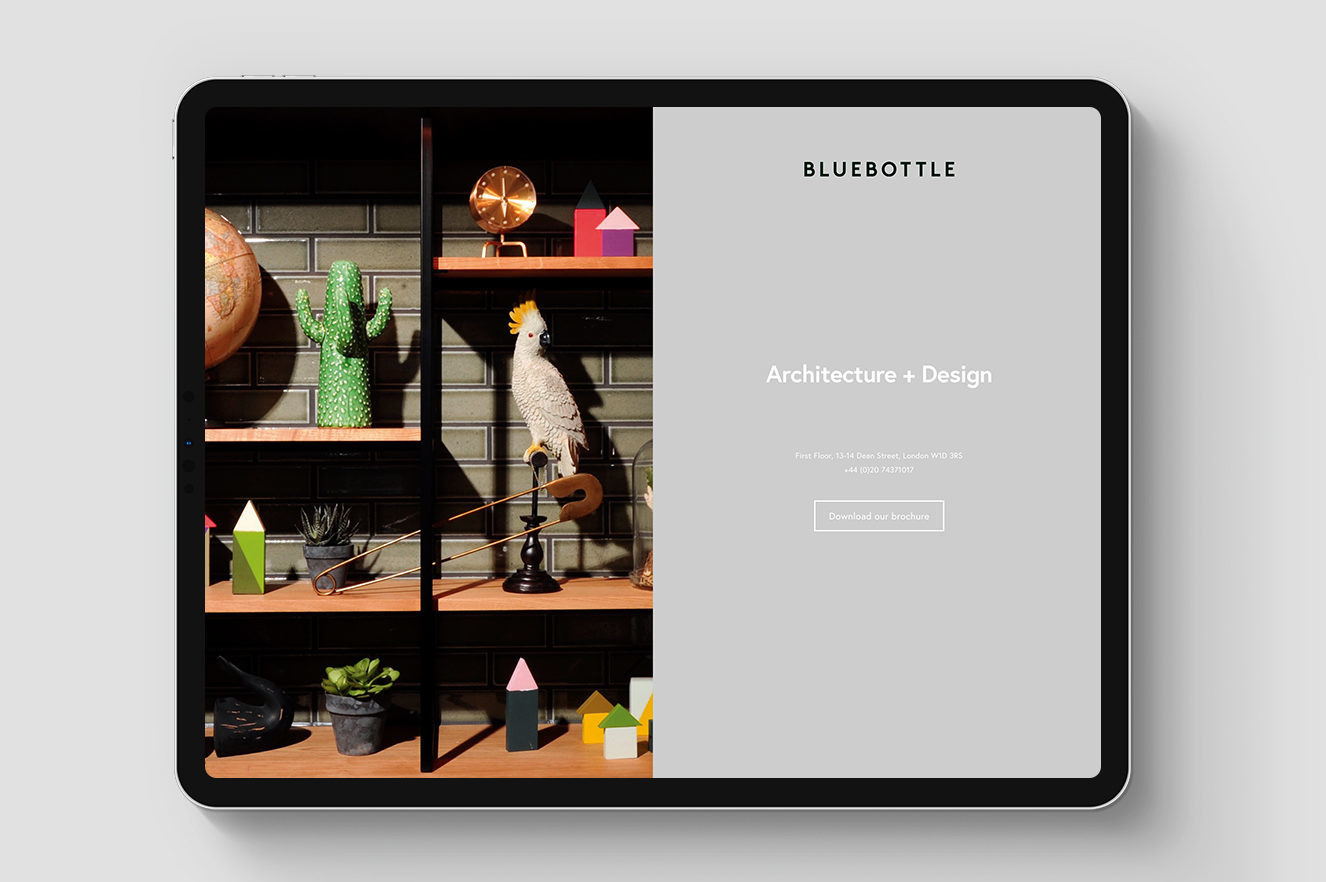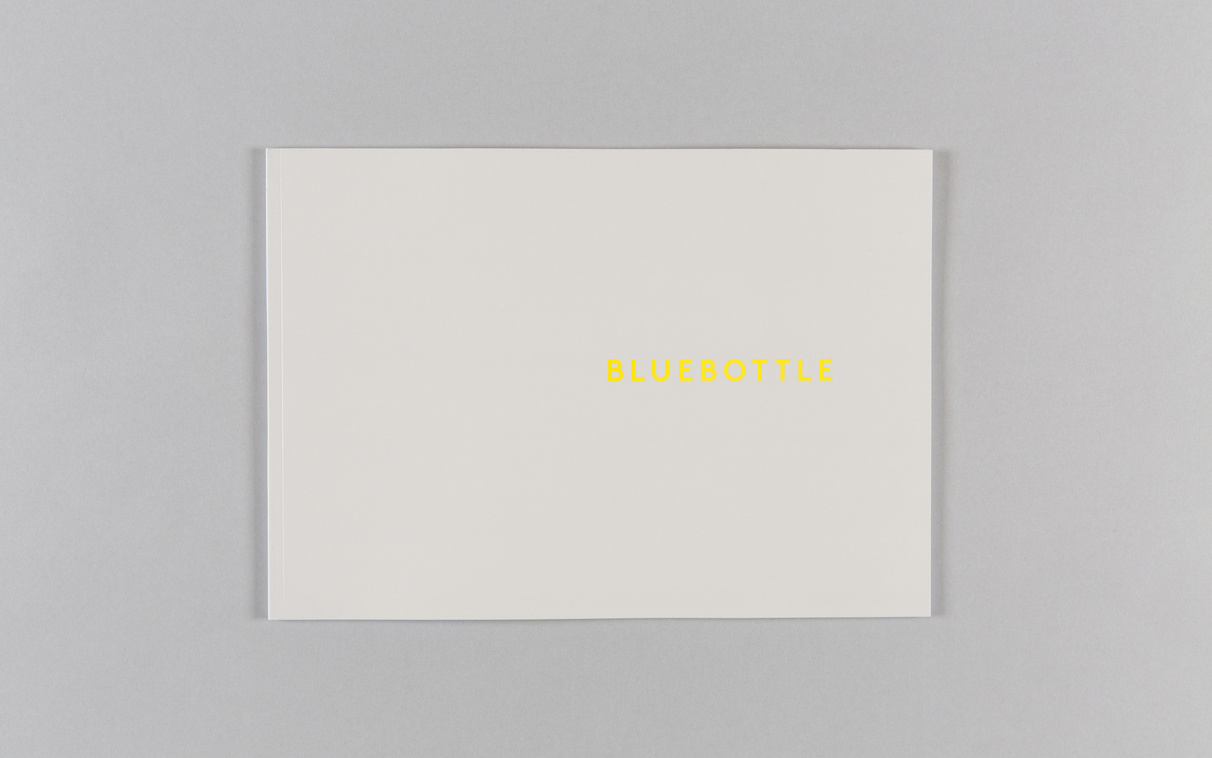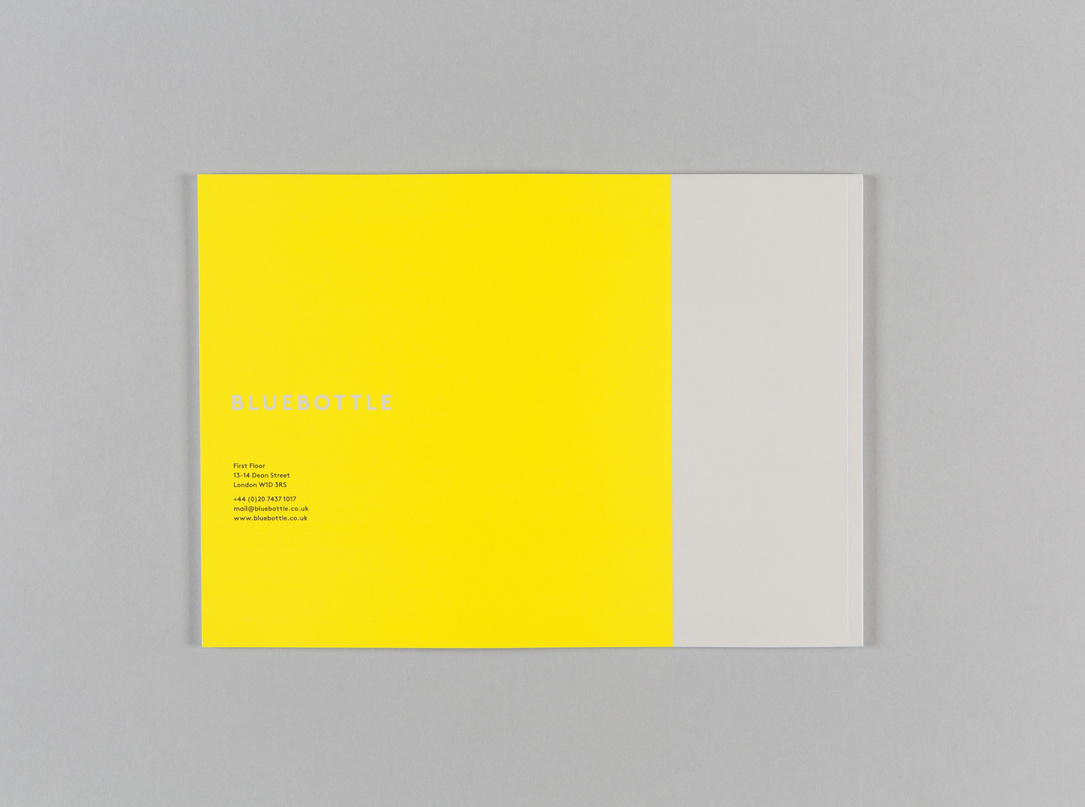 Design of a new logo, catalogue and website styling to celebrate the eighteenth birthday of the interior design studio Bluebottle.
Each business card has a different metallic foil colour to mimic the wing of a bluebottle fly, from where the company name originates. This is repeated on the website with the logo colour changing gradually during each page visit.
The catalogue features full page images of each project, alongside smaller views into the interiors, giving an overview of Bluebottle's commercial and residential projects. Studio Eger also edited the text throughout the catalogue, and were commissioned to design the party invitation.